Now that you have read most of the blog posts we have published covering various topics like the different kinds of flour, chocolates, creams and icings. Talked about tastes and flavor and what the 5th mystery flavor is all about. Dug deep in the history of the Pinoy breads in your local baker and gave you advice of the essential items to stock on your panty. We feel that you are already excited to test out those mad skills of yours especially after watching our online classes.
But before you start…
We want to say thank you for reading our articles. Purchasing the online baking classes. Participating in our forum discussions and shared also your baking stories. We also would like to give you tips on how to be the best baker in the biz.
We have complied the top 5 baking tips from different renowned and well respected professionals in the industry and we would like to share these with you today.
Top 5 Baking Tips
Tip #1 Don't be afraid to improvise- Christina Tosi (Owner Momofuku Milk Bar and Judge of Master Chef US)
Those happy mistakes are when you discover new things. A lot of people get so stressed out about making things just so, but let it go. I'm the kind of baker where I'm serious when it makes a difference, and every opportunity I can to not be, I won't be.The other thing is, we always bake off a tester. When you have thrown caution to the wind, or you're not sure, and it's your first time with the recipe, don't underestimate the power of eight extra minutes in the oven.  Christina Tosi's favorite holiday cookie, and tips for bakers, Washington Post
Tip #2 Success in Baking is found on repetition- Buddy Valastro(Owner Carlo's Bakery Host of Cake Boss)
The most important thing to realize about baking is that repetition is the gateway to greatness. Just as athletes have to train and musicians have to practice, if you want to be a terrific baker, you need to learn to love the process—from measuring out your ingredients to mixing batters and dough to baking to decorating. There's no separating one part from another, because all those steps add up to success in the final product, and if any one of them is suspect, then the whole thing falls apart. I also think of great bakers as soldiers, because it's all about discipline, about taking great pride in turning yourself into a human machine that can execute the same series of steps over and over in the exactly same way. The Cake Boss Shares Tips for Successful Baking 
Tip #3 Read the Recipe- Paul Hollywood (Chef and Judge of the Great British Bake off)
Make sure you're familiar with the recipe before you start.' Paul admits he scans through other people's recipes, only to discover he's missed a vital step. Read and re-read before you get started. Paul Hollywood's top baking tips
Tip #4 Your best route to success is being organized- Johnny Iuzzini (Pastry Chef, Author and Judge of the Great American Bake off)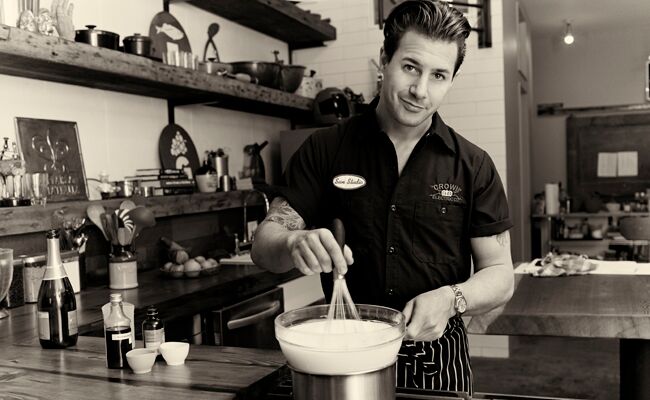 Read all recipes start to finish before you begin, measure all your ingredients before you start and have all your equipment out and ready. Cooking is a lot of multi-tasking, so if you're well organized it's half the battle. 15 Minutes With a Pastry Pro
Tip #5- Don't give yourself a hard time- Grace Parazo (Owner and Founder, The Bailiwick Academy and Vidriado Cakes and Pastries)
Like in any craft, you are bound to make a mistake or two or even more during your journey. Especially in baking where mistakes are costly and are a waste of valuable ingredients. Grace's tip is don't stress yourself too much. A mistake can sometimes be an opportunity waiting for itself to be discovered.